Zemgale is looking ahead
searching ideas from Norway
A 13 people delegation from Zemgale planning region was visiting Norway at the end of September. Through an EEA granted project the region is searching for visionary strategies for development of the southern areas of Latvia. The region includes several districts and places like Jelgava, Bauska, Jekapils, Aizkraukle and Dobele. Spydeberg Municipality in Norway is the project partner in Norway. Other IC partners like Notodden Municipality and Mysen Upper Secondary School are also contributing with ideas and experiences.
Ms. Inga Berzina, Head of Planning and Development Department in Bauska District Council, is the project manager. Ms. Sigita Busa, project specialist in Zemgale Planning Region is the assisting project manager.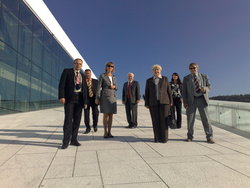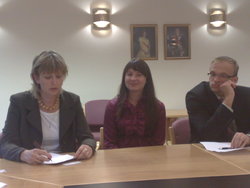 They were in Norway together with 11 representatives from cities and districts from Zemgale. They visited Spydeberg Municipality where they were presented to the work with the new plan for industrial development by councilor Ivar Vågen who is chairing the Committee for industrial development. In Spydeberg the delegation was able to visit a nature kinder garden where much of the acitivities are located in a forest camp. They also visited the industrial parks in Spydeberg and Askim and at Brænds Økonomi AS they were presented to issues related to SMEs and even how a Latvian entrepreneur had managed to do business in Norway.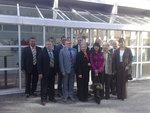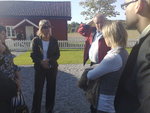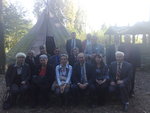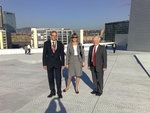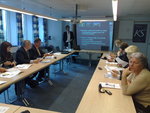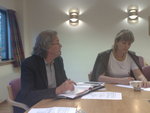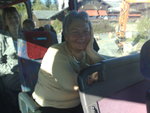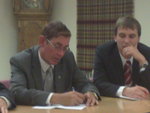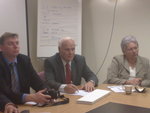 At Mysen Upper Secondary School there was a presentation about teaching of entrepreneurship. Ms. Christin Arnesen shared her experiences from the field and introduced how work with youth enterprises can be implemented. The presentation caused great enthusiasm within the Latvian delegation.
The delegation spent most time in Østfold county but visited also Notodden in Telemark county. Mayor in Notodden Ms. Lise Wiik warmly welcomed the delegation to Notodden and introduced how the municipality works with branding and development of the city. Mr. Åsmund Groven , Director of Notodden Development Agency and International advicer in Notodden Municipality Mr. Bjørn Frode Moen did also share their experiences.
Before departure from Norway the delegation also met with Einar Ekern from KS (Associaton of Local Authorities) in Oslo. He informed about how local authorities in Norway are organised and about their roles. He also explained about the international cooperation KS is doing and stated that cooperation with Latvian local and regional authorities is very much appreciated.
The program in Norway was organised by Mr. Alf S. Johansen, Director of Baltic Innovation Group and IC network general manager.