Youths ready to address regional challenges
"Indre Østfold Regional Council" adopts plan for regional youth council
The subregion called "Indre Østfold" is formed by 10 municipalities. The population is all together nearly 60.000 people. All communities have a local youth council. Now they go together and form a regional youth council. Friday 21th May a proposal with bylaws was put forward to the Regional Council and adopted. The youth council will have the right to meet and speak and forward proposals to the Regional Council.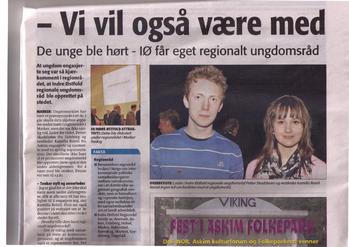 "We also want to take part " say Petter Skadsheim (leader) and Kamilla Reinli (Deputy leader)
of the recently established youth council. (From Smaalenenes Avis 22 May 2010)
They presented the project report and gave a very intersting presentation. Many members of the Regional Council expressed that they are happy to receive the proposal and the council applauded the intiative.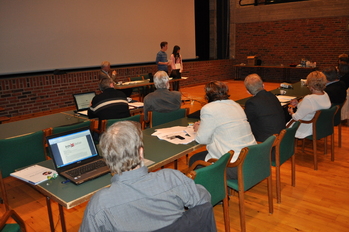 Updated: 24. May 2010