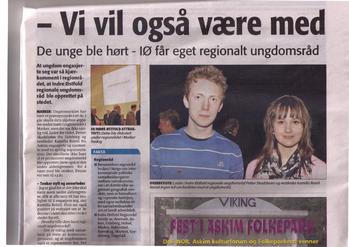 "We also want to take part " say Petter Skadsheim (leader) and Kamilla Reinli (Deputy leader)
of the recently established youth council. (From Smaalenenes Avis 22 May 2010)
They presented the project report and gave a very intersting presentation. Many members of the Regional Council expressed that they are happy to receive the proposal and the council applauded the intiative.