Another initiative comes from Alytus City Municipality regarding a "Theater laboratory". The idea is to establish a common play and gather partners who will participate and make a one week festival for performances based on the "home training".
Business Angel launched an idea regarding "mirror council". The main idea is to establish a "youth council" which monitors the city council and discuss the alternative proposals based on political views among youths. This can also be a training in politics and the point of views will be conveyed to the public and to the local authorities. BA will send out an idea draft during the autumn 2008.
From the Regional Council of Jönköping County there was proposed an an initiative within the field of youth entrepreneurship.
IC secretariat will publish or distribute the various documents to partners as soon as the drafted initiative reports are available for distribution.
More information is available by contacting

indre@innovationcircle.net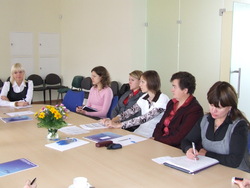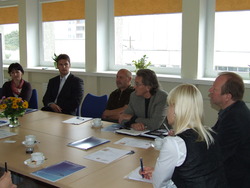 Pictures from the seminar 17th September at Alytus International Innovation center.