Youth Employment in Times of Economic Crisis
The Assembly of European Regions (AER) and European youth join forces in Paris to find new solutions
Over 100 young people from 53 regions and 26 countries have gathered in Paris for the third meeting of the Assembly of European Regions' (AER) Youth Regional Network (YRN). During the two-day meeting hosted by Disneyland Paris, young representatives from regional youth organisations, councils and parliaments was discussing the most crucial theme for young people today: "Youth employment in times of economic crisis".
"As different statistics show, young people are the most affected by the economic crisis. At AER we want to transform this crisis into an opportunity for young people: new tools need to be developed at the regional level to assist them in professional training, and also to help them formulate their professional dreams! As a first step, we intend to launch an AER Young Entrepreneurs Prize", said AER President Michèle Sabban.

"We, the young people of European regions, need to join forces and let our political representatives know our needs: this meeting is a real opportunity for us to find the best ideas and tools to bring back to our regions. We are a big resource for Europe and we can really give strong support for finding new ways to fight the crisis," stressed Charlotte Kudé, YRN President and representative of the Ile-de-France (F) Youth Council.

"According to an AER survey, 70% of young people ask their regional authorities to support them in the school-to-work transition and fix the legal frames for equal opportunities in the search for a first job, while 62% said that education needs to adapt to the new demands of the labour market. We, as regional authorities, have the duty to respond to these demands and help young people find new ways for accessing jobs" Ms Sabban added.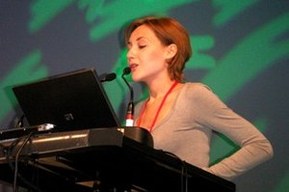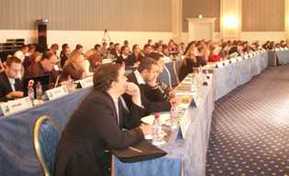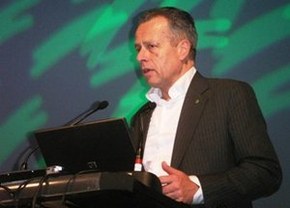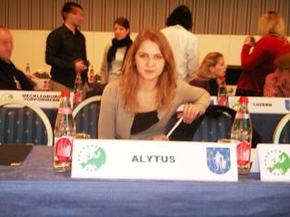 Several guest speakers have joined the event to offer a vast range of perspectives on the topic and to inspire young people of European regions, including representatives of the EU's "Youth in Action" programme, International Labour Organisation, European Knowledge Centre for Youth Policy (Partnership between CoE and EC), LOJIQ (Les Offices Jeunesses Internationaux du Québec), the European Parliament and the European Commission.
As a result of this international gathering, the YRN has launched a tool for the future: the
AER Youth Peer Review on Youth Employment
. The aim of this initiative is to develop a comprehensive peer review system for regional employment youth policies throughout Europe. Developed by AER, a "peer review" is a mentoring visit undertaken by a group of regional authorities to a host region, in order to identify current strengths and weaknesses in specific policy areas.
More information about the meeting can be found at:
http://www.aer.eu/events/committee-3-culture-education-interregional-cooperation/2009/parisconference.html
Watch all the videos from the meeting on the
AER Youth Regional Network Youtube channel.
AER Youth Regional Network
Created by the Assembly of European Regions (AER), the
Youth Regional Network (YRN)
is a platform of regional youth organisations, councils and parliaments from across wider Europe. YRN was established in November 2008 in Wiesbaden (Hessen region, Germany), where a founding meeting of ninety young people representing 55 European regions launched Europe's first and only regional platform for youth.
Why Disneyland Paris?
The first contact between AER and Euro Disney was established in 2008 due to Disneyland Paris' involvement in the AER Eurodyssey programme. With 14 500 employees from more than 100 countries, Disneyland Paris gives young Europeans the opportunity to get a first professional experience in an environment of quality and excellence and is committed to help them grow professionally in the pursuit of rewarding careers in the tourism and leisure industry within Europe and beyond, thus encouraging European mobility, diversity and multiculturalism. Given that, AER has decided to organise the third meeting of the AER Youth Regional Network at Disneyland Paris.
Established in 1985, the
AER Eurodyssey programme
is the oldest AER initiative targeting youth, aiming at helping young people gain professional experience in another European region.

The Assembly of European Regions (AER) is the largest independent network of regions in wider Europe. Bringing together more than 270 regions from 33 countries and 16 interregional organisations, AER is the political voice of its members and a forum for interregional co-operation.
AER Contacts:
Justyna Hejman, Youth and Citizenship Officer, j.hejman@aer.eu, Tel./ Fax : +33 3 88 22 74 42
Francine Huhardeaux, Press and Communications Officer, f.huhardeaux@aer.eu - Tel./ Fax : +33 3 88 22 74 49
Valentina Guerra, Press and Communications Assistant, v.guerra@aer.eu - Tel./ Fax : +33 3 88 22 74 33
Updated: 18. December 2009