We are smart, we are sustainable!
6th Annual ICN conference brought new ideas & new chairman
The City of Suwalki hosted the 6th Annual Conference of the Innovation Circle Network that succesfully ended on 12th December. More than 70 people gathered in the coldest place in Poland to warm up and team up.
A snowy Suwalki was the place for the 6th annual meeting of the Innovation Circle Network where people from nine different countries gathered on 10th and 11th December. Delegations and guests from Sweden, Norway, Lithuania, Latvia, Estonia, Russia (Krasnojarsk), Germany and Scotland made their way to Poland to team up and collect ideas for possible future projects. Suwalki, a city in northeast Poland, is home for about 70.000 people and an impressive example for a successful urban development. Thanks to an ambitious city management Suwalki's people benefit from different achievements such as the Aqua Park, the new Cultural House or the brand new Science & Technology Park, where the conference took place. This modern center for innovations was the starting point for this year's conference. Mr. Wiktor Raczkowski, President of the Park welcomed the participants and showed them the new showpiece facility. The strategic aim of the park is to create an attractive place, connecting science and business, enabling transfer of technologies and offer a place for innovative forms of business and investment in Suwałki - a perfect location to get inspired. Here network members and guests met fora full day of presentations and constructive discussions.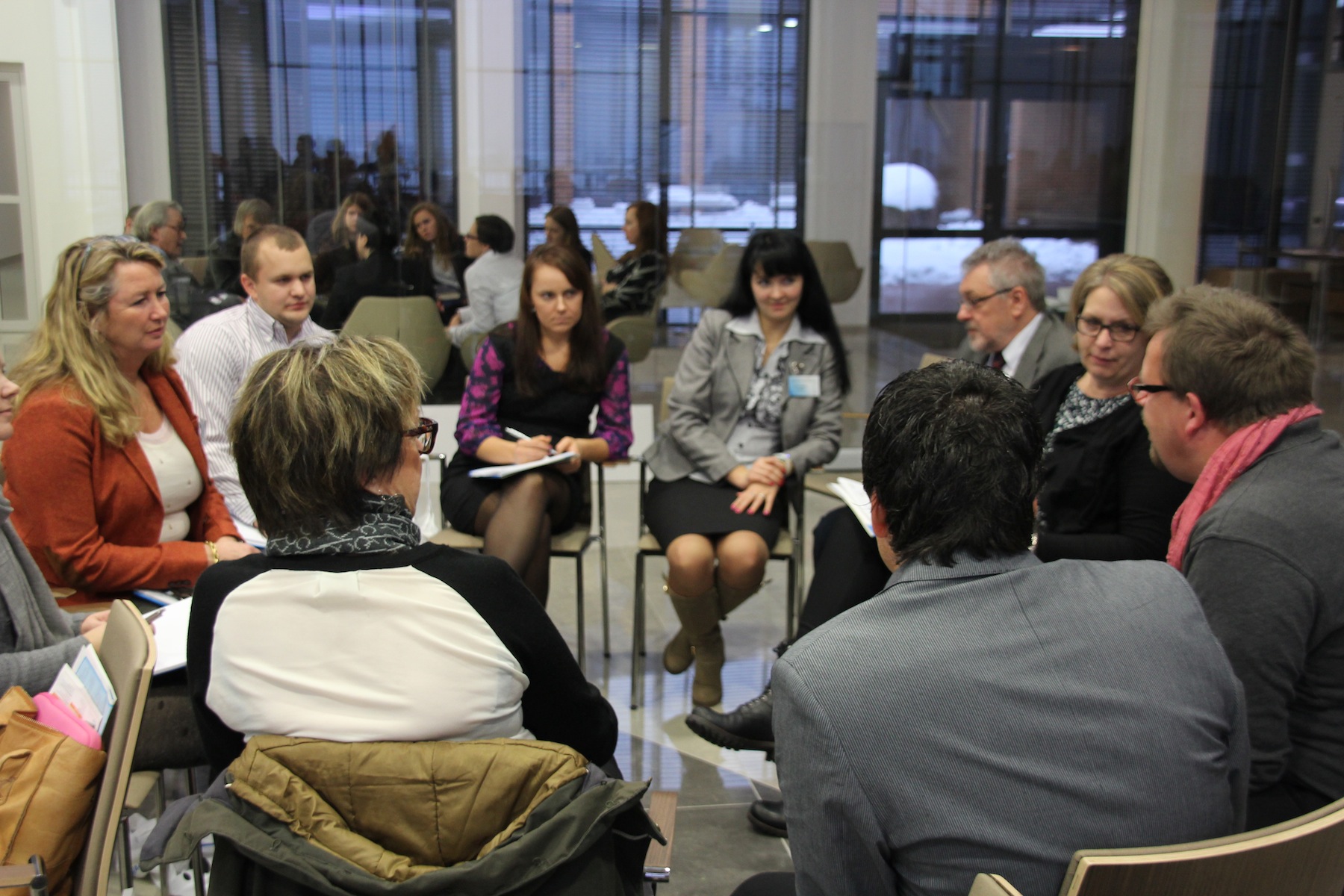 The conference was chaired by Professor Cliff Hague from Scotland, a town planning practitioner and Emeritus Professor of Planning and Spatial Development at Heriot-Watt University, Edinburgh. Also this event was visited by many young people. Besides students from Alytus' Business Angels in Lithuania, students from Suwalki and also young people from Krasnojarsk in Russia joined the event.
Suwalki's president Mr. Czeslaw Renkiewicz welcomed all participants and officially opened the event headlined "Creating attractive communities in European cooperation". As Renkiewicz said Suwalki is expanding. It's international partnerships and projects are of a wide range. "We even reach to Siberia now", said Suwalki's president. The 6th annual ICN conference focused on the European 2020 strategy and it's opportunities for regions and cities, therefore Czeslaw Renkiewicz explained that Suwalki works on it's own 2020 document on a local level. The president enhanced the meaning of transnational cooperation and its importance for local authorities. "We need to have some local output of our cooperation such as we had thanks to the Trans in Form project that helped to transform the Maria Konopnicka square", said Renkiewicz. The Innovation Circle Network had been a Co-partner in the TiF project. "Our cooperation was born in 2007. Lets continue with the original purposes of our cooperation, which was always the birth of new ideas and the use of best practices."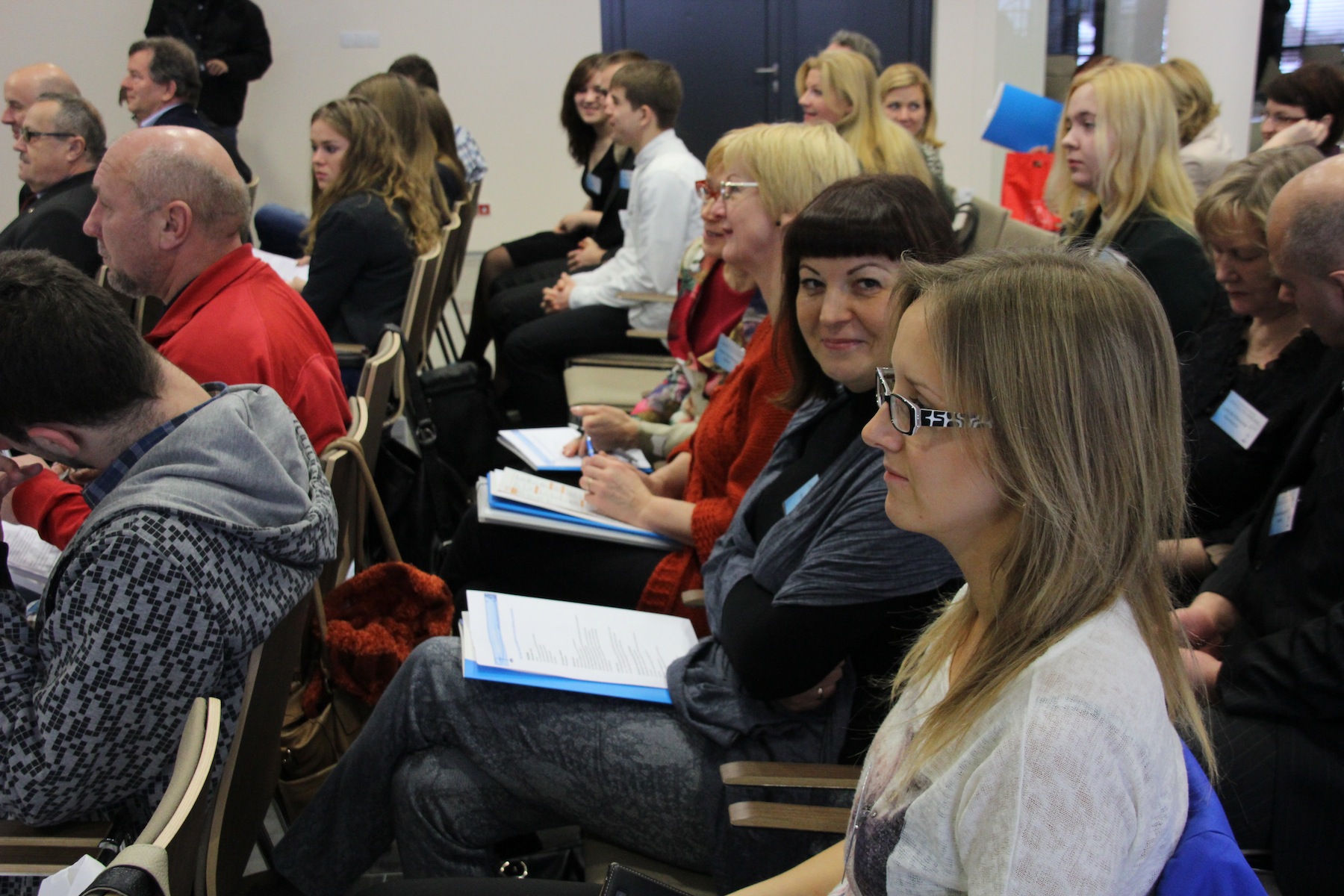 Mrs. Rita Merca, chairwoman of the ICN board for the last six years, used the chance to directly speak to all participants: "We had active and not so active periods but each year we managed to have an annual conference and international youth camps. The future of the network depends only on us - how motivated and eager are we to continue our work and to bring in new ideas." Rita Merca pointed out that the coming years are very important for the network since anew funding period is just ahead. She also made clear that ICN is not a closed organisation: "We are still open for new members."
Marcin Bonislawski introduced an overview of international projects that have been implemented by the City of Suwalki. In his presentation he also talked about plans for the future perspective such as boosting the economy and tourism. A refreshing contribution to the conference was the presentation of three young polish participants who participated in last youth camp in Scottland. As they explained the week in Scotland has been a great cross-cultural experience that helped them to be more tolerant and gave them new insights into planning. "For many of us it was the first time to speak with native speakers", explained one of them. And for all of them it was the first time they tried the traditional scottish dish Haggis - not a pleasure for all but an excellent presentation as Cliff Hague said. Another inspiring contribution came from five young Business Angels from Alytus. They introduced their organisation to the ausdience and gave some insights into their activities and even sang a song.
As usually the Scottish professor challenged the participants to contribute some bright ideas and to discuss where the network is heading to. "Europe 2020 has to be in our focus. We need to deliver practical solutions on the ground." To get as practical as possible all participants gathered in small groups to come up with concrete project ideas. While one group planned a youth initiatives to make public places more vibrant another group suggested to revive the branding project.In any case young people should be involved that was one point everybody agreed on. Smart, Sustainable, Inclusive, Growth - these are the catch words of the EU 2020. "Are our ideas inline with these", asked Cliff Hague.
The annual conference was followed by the annual meeting of the Innovation Circle Network including the election of a new board. After six years it was time to elect a new chairman: Michael Noren from Robertfors in Sweden will supersede Rita Merca from Cesis, Latvia. The new chairman will be supported by the following board members: Ms. Siv Jacobsen (Norway), Ms. Ewelina Suchocka (Poland), Ms. Ella Fridvalde-Andersone (Latvia), Ms. Rita Merca (Latvia), Mr. Bjørn Frode Moen (Norway) and Ms. Triin Pärna (Estonia).
Watch the Video of our Business Angels singing and a short summary by TV5.
Picture: This enthusiastic group of young people from Alytus also joined the annual conference together with their leader Vaclovas Gostautas. They held a presentation about their organisation, the Alytus Business Angels. Copyright Christin Schmidt
IMG_9634.JPG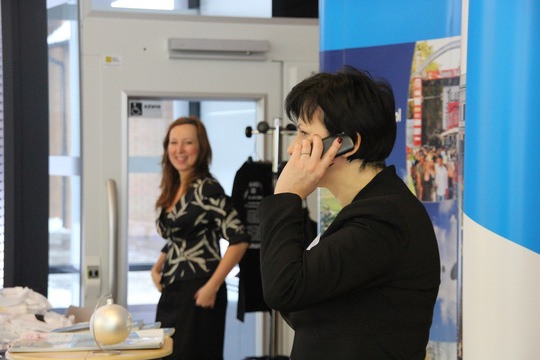 Updated: 04. April 2022