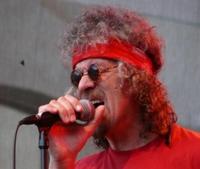 This year the Festival will last for 3 days. We will start on Thursday, July 16th with one of the best known Blues bands in Poland – Nocna Zmiana Bluesa, together with Suwalki Chamber Orchestra. This is a new fantastic blues experience where we connect blues music with orchestral arrangement and instruments. In the evening we invite you to a concert with blues bands from Suwalki; A Native Blues Stage. You will have performances with: Night Come, Shiver Blues Band, Fret Blues Band and others.
We also present a new concept: "Blues Breakfasts" on 17th and 18th July. We invite you to spend the mornings together with live Blues music in Suwalki restaurants and pubs. Local musicians and invited guests from Poland, Lithuania and Estonia like: Marek Wojtowicz, Paweł Szymański, Aleksandr Belkin & Virgis Jutas (LT) and Bullfrog Brown (EST) will perform, and a special breakfast menu connected with Blues will be served.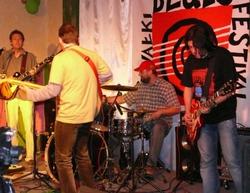 In the afternoons we invite you for open-air concerts on the stages in Gradne-Synthe Passage and at the ROKiS building (Chłodna St). Famous Blues artists like: Blues Doctors, Devil Blues, Los Agentos, Siódma w nocy, Outsider Blues and others will perform there.
The main concerts will be organized on two big stages in the city centre more precisely at Suwalki City Hall and in 3rd May Constitution Park. You are welcome to hear Blues stars from the USA, the UK and others there.
This years' headliners are: On Friday the legendary blues & rock band Ten Years After (UK), and on Saturday Joe Bonamassa (USA) – the most important blues and rock guitarist of the young generation. Also the legendary Polish group TSA, and foreign guests: Wanda Johnson & The Shrimp City Blues Band (USA), Jarle Bernhoft & Knut Reiersrud Band (NO), Road Band (LT), Steve Lury (UK) i Bullfrog Brown (EST) will perform there.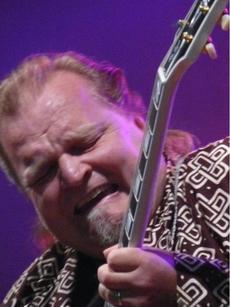 Late night concerts will be arranged in local clubs, where Spoonful Of Blues (NO), Store Psy (CZ), Virgis Jutas (LT) & VooDoo Soup (PL) and Andy Egert Band (CH) will perform. Fans of Acoustic Concerts will have an opportunity to listen to acoustic music on two stages in Suwałki city. Y
ou can choose a variety of stages that should please any European Blues Fan.
On Saturday (18.07) we arrange Workshops and Seminars on Blues and an exhibition of music instruments together with presentation of Blues publications.
Seminars and workshops
– ROKiS (71A Noniewicza Street.)
Club concerts – (tickets)
Summer Garden "Rozmarino" and "Na Starówce" restaurants.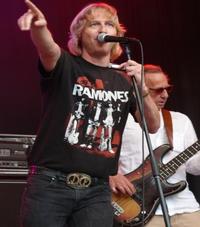 Chamber concert – (tickets)
Suwalki State Vocational School hall, 10 Noniewicza Street.


IN SUWALKI BLUES FESTIVAL 2009 YOU WILL EXPERIENCE:

On the main stages
open-air concerts (admission free)
– 17th and 18th July 2009
JOE BONAMASSA & HIS BAND (USA)
TEN YEARS AFTER (UK)
TSA (PL)
JARLE BERNHOFT & KNUT REIERSRUD BAND (NO)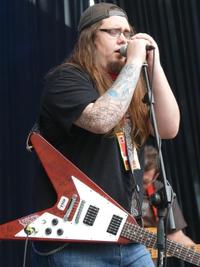 WANDA JOHNSON & THE SHRIMP CITY BLUES BAND (USA/PL)
STEVE LURY (UK) & BULLFROG BROWN (EST)
ROAD BAND (LT) and others


Club concerts (tickets) – 17th and 18th July 2009
SPOONFUL OF BLUES (NO)
STORE PSY (CZ)
VIRGIS JUTAS (LT) & VOODOO SOUP (PL)
ANDY EGERT BAND (CH/PL)

Concerts in the city centre
Small open-air stages (admission free) – 17th and 18th July 2009
DEVIL BLUES
LOS AGENTOS
OUTSIDER BLUES
SIÓDMA W NOCY
BLUES DOCTORS and others

Evenings' acoustic concerts (admission free) – 17th and 18th July 2009
PAWEŁ SZYMAŃSKI
MAREK WOJTOWICZ
PRZYTUŁA & KRUK and others

Club concert with local bands (tickets) – 16th July 2009
NIGHT COME
SHIVER BLUES BAND
FRET BLUES BAND and others

The Chamber Concert– Suwalki State Vocational School (tickets), 10 Noniewicza St. – 16th July 2009
NOCNA ZMIANA BLUESA and SUWALKI Chamber ORCHESTRA


You are invited to join us in Suwalki this summer in all concerts and events on
Suwałki Blues Festival 2009.

Detailed program will be published soon.
Suwalki City Municipality and
Regional Art and Culture Centre in Suwałki


You can learn more : www.rokis.suwalki.pl, www.suwalkiblues.com
e-mail: festival@suwalkiblues.com