To bring citizens together
European Heritage Days 2011
Once a year, citizens in 50 countries celebrate Europe's cultural heritage. This initiative of the European Heritage Days, launched by the Council of Europe in 1991, has been since 1999 a joint action of the Council of Europe and the European Commission, putting new cultural assets on view and opening up historical buildings normally closed to the public.
Every year in September, the 50 signatory States to the European Cultural Convention take part in the European Heritage Days. The cultural events highlight local skills and traditions, architecture and works of art, but the broader aim is to bring citizens together in harmony even though there are differences in cultures and languages.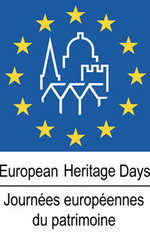 Each year, national and regional events are organised around a special theme. These themes vary in each country from year to year. They include such topics as:
specific forms of heritage (e.g. farmhouses, musical instruments, culinary traditions, garden architecture); specific periods in history (e.g. the Medieval heritage, the Baroque heritage);
society's approaches to heritage (e.g. heritage and citizenship, heritage and youth).
"Hidden treasures. Traces in the landscape" is this year's theme for the kulturminnedagen in Norway on 11th of September. On the same day the Sweds celebrate their kulturarvsdagen facing the theme "Green places". From 5th to 11th September the Estonians organize events dealing with the topic "Historic towns and villages" and the Latvian State Inspection for heritage protection particularly emphasises the achievements, knowledge and skills of owners, restorers, craftsman, conservators and education specialist with their theme "Cultural Heritage - knowledge and skills". An overview of all events selected by countries can be found here.
And what is going on in your city? Tell us about your local theme for the European Heritage Days and how citizens get together to celebrate this event. Or send us a picture to publish on IC website and to show why visiting your town is worthwhile - info@innovationcircle.net.

Foto: © Alians PL
Updated: 07. September 2011