The theory behind economic development
IC work features in new book
The work of the Business Angel in Alytus, one of the key figures in setting up the Innovation Circle Network, is highlighted in a new book. "Regional and Local Economic Development" introduces the theory behind economic development and provides examples of successful, and less successful, practice.
One of the authors of Regional and Local Economic Development is Cliff Hague, who has worked closely with IC partners for over a decade. His blog is a regular feature of the IC website. The book takes a global look at practices and policies in economic development. It shows how local and regional government, the private sector and other stakeholders tackle local development challenges.
There are over 70 mini-case studies in the book, drawn from all over the world. One of them features the innovative work done by Vaclovas Gostautus in his role as Business Angel in Alytus. The text explains how Vaclovas engaged local youth – his "little angels"- in entrepreneurship first in the "PIPE" INTERREG project, then in the IC project that followed it.
"The youths met weekly, taking leadership roles and discussing ideas and problems with the Business Angel. They visited local companies, met with politicians and participated in local events," explains the book.
Cliff Hague says that the work of the PIPE project and the IC was a big influence on the thinking behind the book. "It was a privilege to work with the partners on those projects, and on the current Trans-In-Form project", he says. "These projects were all about local politicians and practitioners creating innovative approaches to economic development. So I got the idea of collecting many such approaches from all over the world, and presenting them in a readable way. I hope that people in the IC will find ideas in the book that will stimulate them and further their resolve to make their towns and regions better places to live and work."
The book includes chapters on premises for businesses; infrastructure; economic development and the environment; entrepreneurship and business development; housing, retailing and food; leisure, culture and tourism; and place marketing. There is also a chapter on skills and others on governance and place competitiveness.
Copies of the book can be ordered directly from the publisher Palgrave or from bookstores or other on-line book sellers.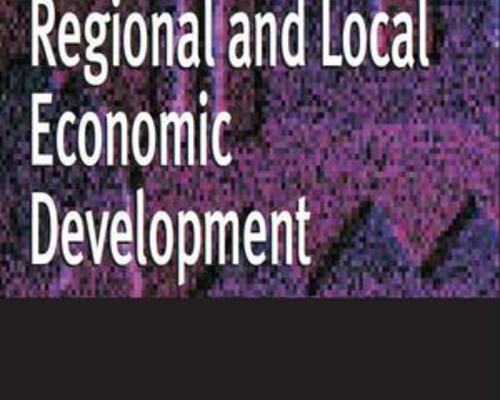 Updated: 07. July 2011