Tasting Norway and promoting Latvia
Latvian entrepreneurs visited Norway
In the beginning of June 2022, a group of entrepreneurs from the Zemgale region in Latvia visited Norway. The program was organized in cooperation with the Innovation Circle Network and other partners in Norway.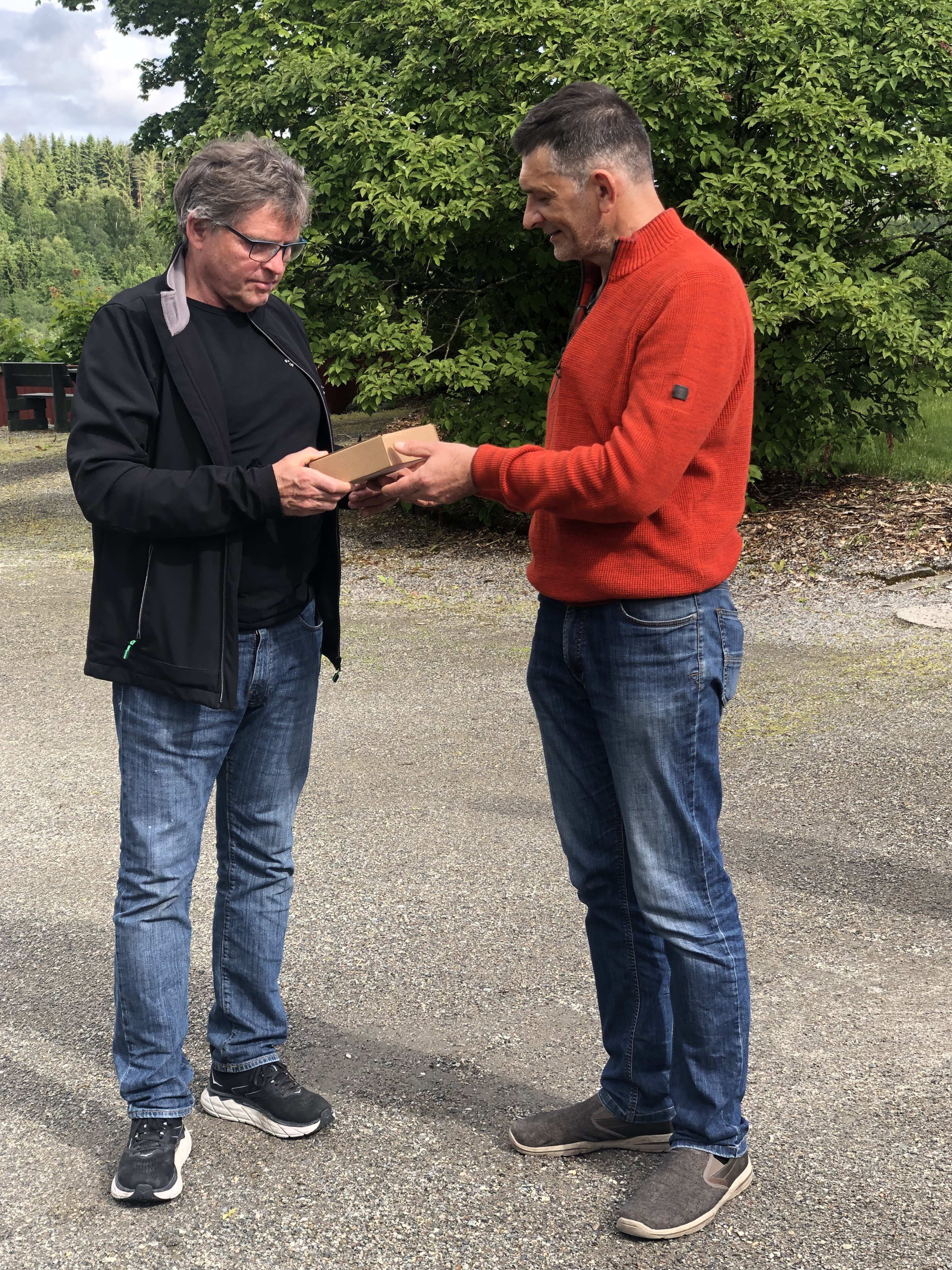 The Latvian Embassy in Oslo hosted a workshop where the entrepreneurs from Latvia put their products on display, and where resell agents from Norway had the chance to know more about the high quality and innovative products. Most of the products were related to agriculture and nutrition. The group represented 9 Latvian producers, and the Jelgava Latvia University of Agriculture as well as representatives from Zemgale Planning Region.
The visitors from Latvia were introduced to Norwegian cuisine and tastes, The delegation visited shops and farms as well as local government.
In Oslo, the group visited Mathallen at Vulcan, where a variety of food products and companies are gathered, and Oslo Micro Brewery. In the Østfold county, the group visited Bælgodt in Spydeberg, Bamsrudlåven in Mysen ,and Askim Frukt og Bærpresseri in Askim as well as Jahren Bryggerhus. The group was also invited to visit the Indre Østfold Municipality, where the Vice Mayor Ms. Cathrine Hestøe Hansen and the Head of trade and business Mr. Terje Myrseth, presented the municipal business development strategy. They also met with the leader of Veksthuset Mr. Fredrik Frøshaug who also is the Director of Trøgstad Sparebank.
The last day was dedicated to a visit to NOFIMA (previously Matforsk), which is located in the science park at Ås, next door to the university NMBU.
The list of entrepreneurs and contact information is here:
Updated: 30. August 2022