IMG_0415.JPG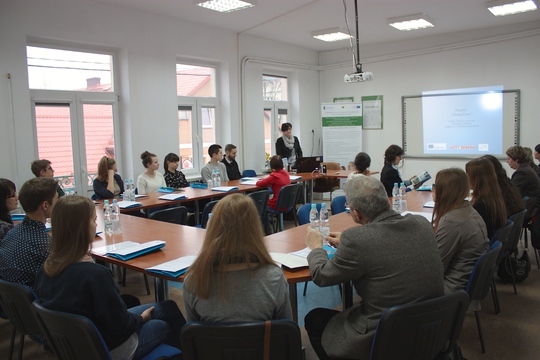 The Young Eyes project is an attempt to get a "fresh" look at local issues from the perspective of young people. It is also an adventure and a chance to win exciting experiences, personal development and establish new friendships. Participation in the project can also become a source of inspiration and joy. The project has been implemented from the European Commission grant, Erasmus + 2014-2020 Programme. The project partners are: the leader of the project - an international association of Innovation Circle Network (ICN), registered in Norway, Municipality of Rauna, Latvia, District of Jelgava, Latvia, NGO - Planning Aid for Scotland from Edinburgh, Scotland, City of Roberstfors, Sweden and the City of Suwalki, Poland.
Within in the next year local meetings will be organized under the direction of two youth tutors cooperating with one programme consultant and the project management. The project also involves international cooperation with the other three groups of young people in Latvia and Sweden. The young people will exchange information about the project's activities and progress on Facebook and Twitter and take part in international meetings, so called "Mirror workshops ". The first "mirror workshop" is planned in Suwalki on 15 - 19 June 2015.
The ideas that underpin the project are: Identity, Governance and Attractiveness. In spring 2016 youth will develop its proposal for changes in the development of the City and will present it to decision-makers. Because it is a project under the Erasmus the most important effect is LEARNING AND DEVELOPMENT OF YOUTH (using learning by doing method), and not achieving direct impact on the development and creation of local politics.
The kick of meeting in Suwalki was divided into two parts: the presentation of the project for all participants including youth, teachers and the guests: directors of the four participating schools. Participants got a file with statistic analysis presenting demographic trends in Suwalki and the region. They also got step-by-step instruction: how to use Twitter in their project work developed by Christin Schmidt, ICN web manager. They got a file with Learning Diaries, which they will use evaluating the progress in the learning process within the project. In the second part of the meeting the youth discussed their expectations from the project (the list is saved) and some examples of the youth involvement existing in Suwalki.
Total project budget amounts about 126.000 Euro, including the City of Suwalki's contribution of about 18.000 Euro.