Different models around the world with a focus on how partnerships can address to good governance were highlighted, all with the underlying goal of promoting peace and prosperity among the people of the world.
"We could expand our awareness in people-to people diplomatic relationship. We presented the Baltic state approach and learned other different approaches in partnership building. We could explore new ways to partner together and leverage resources", said M. Priede.
G. Bromberg, Director of Friends of the Earth Midle East (FoEME) presented the unique partnership in conflict countries. Friends of FoEME is a unique organization that brings together Jordanian, Palestinian and Israeli environmentalists. Primary objective of FoEMEO is the promotion of cooperative efforts to protect shared environmental heritage. In so doing, they seek to advance both sustainable regional development and the creation of necessary conditions for lasting peace in the region. FoEME has offices in Amman, Bethlehem, and Tel-Aviv. FoEME is a member of Friends of the Earth International, the largest grassroots environmental organization in the world. For more information take a look at:www.foeme.org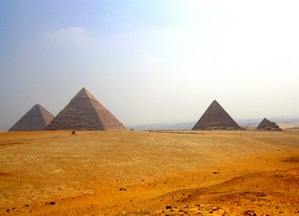 Another unique project was presented by S.Hamia, President of IDMAJ. "Believe in What you Do. Lead by Example. And Never Give Up", B.Mazoz, President, Sister Cities Africa. After the 2003 bombings of Casablanca, Morocco, B. Mazoz decided to reach outto the youth who lived in the slums where the suicide bombers had grown up. With the support of the Chicago Sister Cities Association he founded IDMAJ (meaning "Integration" in Arabic). The organization educates children in Casablanca through peer leadership and integrates underprivilaged and marginalized youth into the society. Since 2006, B.Mazoz has recruited 60 youths from the Sidi Moumen and Ben M`Sik neighbourhoods to tutor over 500 at-risk children.
These two and many more relevant examples of people-to-people dimlomacy and building partnerships at grass-roots level were presented in the Summit.
For more information please look at: http://www.sister-cities.org/
M .Priede, Secretary General of LALRG: mudite.priede@lps.lv
Foto: Z.Dūze, P. Fjerring (Local Government Denmark), T.Riimaa (Association of Estonian Cities), M.Priede