Tweet
As a non-formal group they where supported by Ewelina Suchocka from Suwałki City Office. Working with teenagers, amateurs and regionalists as well as experts, they have prepared a project of a trail which leds the visitors of Suwałki to the city's 19th century history including amazing stories of Suwałki's famous citizens. The project, even though it was still only written down on pages of the published guidebook, was a part of Suwałki outcomes presented during Innovation Circle EXPO in Alytus in May 2007. The idea has won the Grand Prix – "for the most outstanding IC achievement"!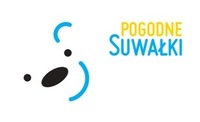 The concept of the paths was waiting few years to find the best formula for its implementation. But it was not a wasted time! The members of the ACA group have founded a new local association – Pastwisko.org. It helped to develop the idea in cooperation with other partners, like companies. Thanks to this independent activity the paths appeared in internet already in October 2007. DBS Company, an IT partner of the project helped (non-profit) to promote the paths on-line.
In 2011 the formula of local initiative was entered into the tools of people's and local government's cooperation in Suwałki. And the project of Pastwisko.org called "Suwałki Cultural Paths" was the first local initiative in the city. The innovation consisted in close cooperation of adult volunteers (specialists in promotion, editors, regionalists), the contractors and, last but not leasts, officers from the City Hall.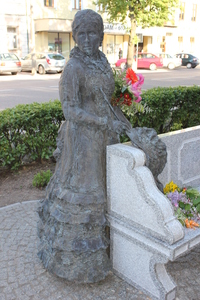 All the year 2012 took them to: design, write, translate, produce, install and promote two dozens of information boards. But it was worth it! The first of two designed paths was opened 10th of August 2012. It is called "Neoclassical path" as it is focused on the architecture of 19th century buildings and life of the citizens at that time. It is an opportunity to spend an one hour walk through Kościuszki Street and get to know a little bit of the history of the golden age of the city. You can even browse deeper into history using internet access with your smartphone.
Thanks to QR codes printed on boards with a basic text, complex information about the spot is available. You just scan the text with your mobile camera and you will be connected with a web page with further information about the spot, so far in Polish only. You can leave a comment on your Facebook profile and share your experience with friends.
All these results where possible because meeting after meeting the trust between Pastwisko.org, volunteers and officers was growing and the purpose of such an effort was getting common and clear. That trust is an asset that will be very precious in next common projects of NGOs and local government. It makes such a cooperation faster, firm and more productive. Pastwisko.org Association has won an annual Suwałki community prize "Włócznia Jaćwingów" for the best cultural initiative in 2012. They proved that the change for common good was possible. And suddenly they marked a next path – less tangible but real – for the other organisations and groups, how to act to make the dreams of better living in a place come true.
Picture: Traces of history - Maria Konopnicka Bench in Suwalki's city center