Medium-sized town Barnsley, UK – strategy to attract and retain creative talent
Barnsley is a city located in Nothern England, inside the triangle Manchester-Sheffield-Leeds, having a great history as a centre of coal mining. By the beginning of the 21st century the town centre was characterized by a stagnant property market, an over abundance of bargain-orientated retail shopping. Nowadays strategy is being implemented to attract creative people to Barnsley. Blog entry by Tracey Johnson, Sector Specialist Creative and Digital Industries for Barnsley Development Agency, gives a brief understanding of it
As said in the blog entry, the main idea of the strategy is to to attract creatives with the animation of Barnsley spaces, and their openness to ideas, and retain them with a strong, supportive infrastructure and a sense of ownership. The sector is encouraged to have its own voice, be confident and connected, get on everyone's radar and be a friend to many. It isn't about just throwing money at the sector – providing an ecosystem to encourage creativity is fundamental.
It was decided to move on with the Creative Arts strategy with a detailed focus on the development of creative industries. The Municipality of Barnsley is contributing to the network through its experience on: re-using old industrial sites for creative activities; institutionalization of creative-focused local development; branding the creative place; PPP schemes in creative strategies; networking creative people; art incubators; new digital media cluster; re-thinking mature industries at the light of creativity-based models; and supporting tools for creative entrepreneurs.
Social media is crucial in helping to enable individuals in the sector to connect naturally. The sector is encouraged to share its own informal skill sharing and network more activelly in this platform.The networking programme gives access to speakers, ideas and spaces that wouldn't usually be freely available and brings interested parties from outside of the area to experience event and positive atmosphere.
Full blog entry can be found
here.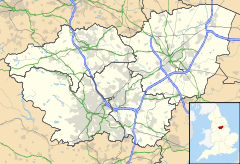 Updated: 27. January 2011