Learning entrepreneurship
In the middle of October 2022 a group of officials from Latvia, Zemgale Planning Region, visited Norway. The purpose was to study how the teaching of entrepreneurship is organized. Focus was at the lower age group, school children. Fredrikstad was the prime location for the visit, but also Rakkestad, Sarpsborg and Oslo were included.
The visit in October 2022 was an action under the project "Entrepreneurship in Zemgale" financed by the EEA program. Facilitator in Norway was the Innovation Circle Network (ICN), which is located in Spydeberg. The founders of the ICN have been undertaking cooperation actions between Norway and Latvia during 3 decades. Since the ICN was established in 2007 there have been arange of actions fousing on entrepreneurship, at various levels.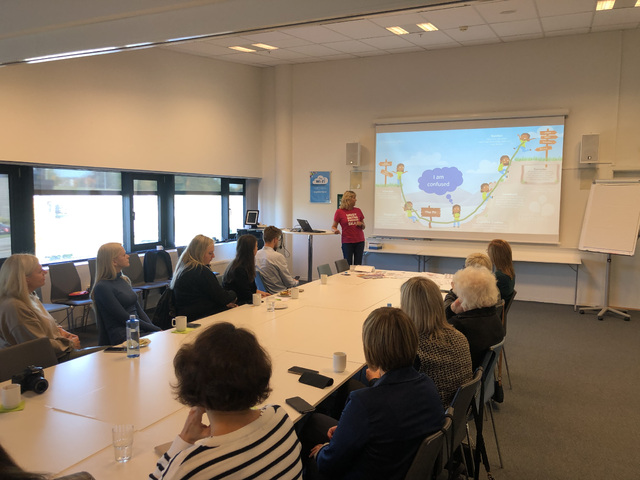 The study group visited Rakkestad municipality and got an introduction to the work undertaken both at the elementary school, and at the middle school. The Rakkestad school did receive first price in Norway for outstanding work with entrepreneurial training.
The mayor of Fredikstad, Siri Martinsen and her team, received the group at the Fredrikstad town hall, where they became well informed about the municipalities´ work on entrepreneurship within the schools and as a tool for industrial development. They also met with the Director of Smart Innovation, Kjell Reidar Mydske who informed about the Norwegian support system for innovation and start ups.
Irene Bergsland from Young Entrepreneurship Viken informed about the practical methods used by training children. This lecture took place at the Inspiria Science Center in Sarsborg where the group also was duly informed by the management of the Science Center, about the centers´ regional role as a hub for the entrepreneurial training within Østfold county, and beyond. The close connection with schools is essential for the activity plans and exhibitions, whic also are open for the public.
In Fredrikstad there is the Øra Eco Park garden, where school children are able to do practical gardening training through the spring, summer and autumn seasons. This institution is also strongly linked to the city authorities and to the local business environment at Øra in Fredrikstad.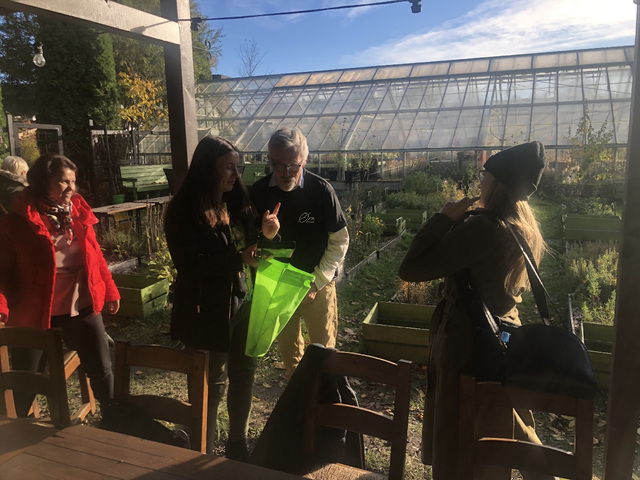 In Oslo the group visited the new Deichman Library, which is a brand modern city librabry and an attractive piece of architecture. It is "always open" with free entrance. This urban working hub are actively used by individuals and groups. There are special spaces for children and students, and there are facilities for meetings, exhibitions, films and for kick offs and celebrations. It is located close to the Opera, the Munch museum and the Central station, so it is available for a variety of visitors.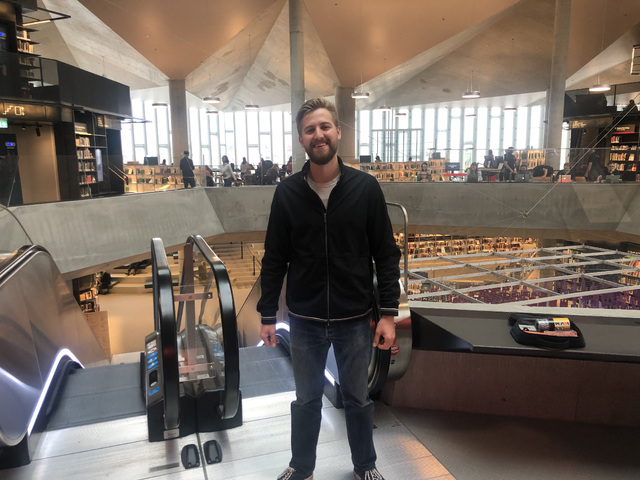 The project "Entrepreneurship in Zemgale" is implemented with the support of the European Economic Area Financial Instrument for 2014-2021. The total budget of the project is 969,256 EUR, of which the co-financing of the program is 666,882 EUR.
Working together for a competitive Europe

Updated: 23. March 2023