For a long term cultural strategy
Wrocław to be European Capital of Culture 2016
The Polish city of Wrocław was recommended for the title of European Capital of Culture in 2016 by an independent selection panel. It will host the title along with a Spanish city, to be selected next week. The formal nomination by the EU's Council of Ministers will take place in May 2012. Find out why Wrocław is a capital of culture.

Androulla Vassiliou, the European Commissioner responsible for Education, Culture, Multilingualism and Youth, stated: "I am very happy to see so much enthusiasm in Poland for the 2016 title and I congratulate Wrocław. Many cities presented excellent bids, so Wrocław's success is a great accomplishment. I hope it will make the most of this unique opportunity, as the title can bring significant cultural, economic and social benefits for the city and its surrounding area. I wish every success to Wrocław and urge it to see the title as part of a long term cultural strategy."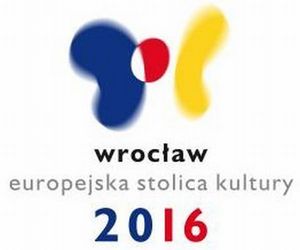 Poland and Spain are the two Member States hosting a European Capital of Culture in 2016. The list of countries hosting the title until 2019 was laid down in a decision of the European Parliament and Council of Ministers in 2006.
The European Capitals of Culture are selected by an independent panel: an initial shortlist of cities is drawn up after a pre-selection phase, followed by a final selection nine months later. The two cities chosen (one per country) are then officially designated by the EU's Council of Ministers.
Eleven cities applied in Poland (Białystok, Bydgoszcz, Gdańsk, Katowice, Łódź, Lublin, Toruń, Poznań, Szczecin, Warszawa and Wrocław) and the cities shortlisted were: Gdańsk, Katowice, Lublin, Warszawa and Wrocław.
Applications were examined by a panel made up of 13 independent cultural experts; six appointed by the Member State concerned and the remaining seven by the European institutions. They examine the applications on the basis of the criteria laid down by the European Parliament and Council decision.
The cities have to prepare a cultural programme with a strong European dimension and foster the participation of citizens living in the city, in its surroundings and abroad. The European dimension is reflected in the chosen themes and the way in which the events in the programme are organised (cooperation between cultural operators in different EU countries is encouraged). The programme must also have a lasting impact and contribute to the long-term cultural and social development of the city.
Picture: Lestat - wikicommons User:Pfctdayelise/4by3splitae
Updated: 29. June 2011