Dress your gnome
In Suwalki people care for their statues
Real winter came to Suwalki in the middle of January. Once again media referred to the city in northeast Poland as the coldest place in the country. But instead of a freeze-up the bitter cold temperatures broutht new ideas and were the starting point for a smart and fun initiative in Suwalki.
Why not using winter and low temperatures to promote the city? That was the thought of some smart brains in Suwalki who initiated the competition for the best dressed gnome. The task is simple: Find a gnome, dress it up with some warming accessories, take a picture of your dressed gnome and send it to Suwalki's City Promotion Department.
A bright idea that soon became a sure-fire success. People started to pack gnomes all over the city with colorful hats and scarfs. With this brilliant initiative people in Suwalki killed three birds with one stone: They made their city as well as their gnomes more famous all over Poland, they brought colors into the sheer white city and last but not least they helped those little guys not to freeze.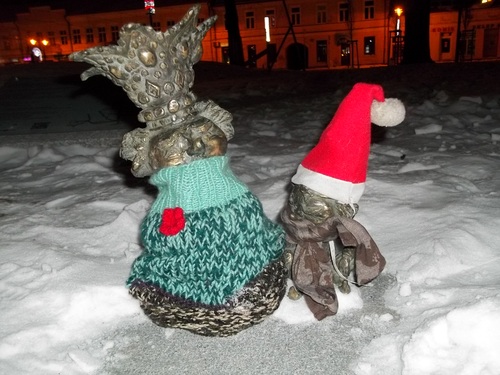 Only in Suwalki, the birthplace of the writer Maria Konopnicka, on the trail dedicated to her name, you may meet the gnomes. The images of Suwalki gnomes have been cast after the original drawings of Jan Marcin Szancer.
The trail leads you to interesting places as well as to culture and tourist objects in Suwalki. The guides are gnomes from the fable on: 'O krasnoludkach i sierotce Marysi'/ (Little Orphan Mary and the Gnomes ' by Maria Konopnicka, born in Suwalki (1842).
The Gnoms' trail was constructed within the project: 'Improvement of tourist attractiveness of Suwalki through rebuilding the Maria Konopnicka Place' cofinanced by EU within Operational Programme of Podlaskie Voievodeship 2007-2013.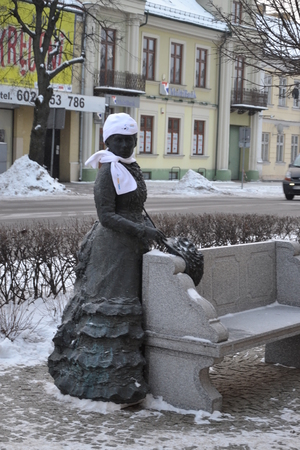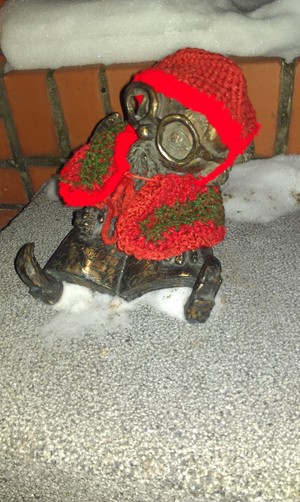 Updated: 14. February 2014