60 young people have the chance to be part of the next European Youth Camp organized by Planning Aid for Scotland and Innovation Circle Network. Participants will come from Scandinavia, the Baltic Sea region, Norway, Germany and Scotland.

Through discussion of international migration patterns, demographic changes and rapid urbanization the camp aims to increase participants' openness to the demands placed on an increasingly multicultural society. Europe's cities are growing faster than ever before and new demands such as growing populations, longevity, urban agriculture and climate change require new solutions.
The experiences and skills acquired should also provide a boost to their career prospects. As a youth camp with a focus on European Cities of Tomorrow, the project ties in the themes of urban and rural development and European awareness. Participants will strengthen their sense of European citizenship and gain understanding of European spatial challenges.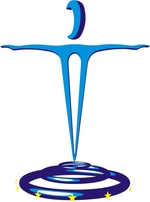 The Programme will consider current and future challenges to urban and rural development and will enable participants to get involved in the development of their local area. The project will reflect on the relationship between citizenship and the environment, on a local and European level. It will also discuss smart, sustainable growth and the Europe 2020 strategy.
Date: 11 August – 16 August 2013
Venue: Benmore Centre, Dunoon, Scotland
Cost per person: 200 Euro(including, accommodation, meals and activities)
Transport to/from Edinburgh airport: Booked and paid by the participants/delegations. The host will organize a transfer to/from Benmore.
Age criteria: Participants must be aged between 15 to 21 at time of booking.
Please book by 1 July 2013
To be part of this challenging and inspiring youth camp fill out the registration form below.
DEADLINE 1 JULY 2013
Booking conditions Payment must be made in advance, cancellations within 30 days incur full charge, prior to 30 days 50% charge will apply. Substitutions can be made free of charge.