Tweet
The beginnings of the interest of blues music in Suwałki dates back to the 1970s, when young bands were imitating English musicians. However, it was not until the beginning of the 1980s that a real era of blues in Suwałki was born. On the stage appeared the Browar Blues Band, who played at the Provincial Youth Club in Suwałki. These musicians give thanks to such people as Alicja Anuszkiewicz, Łucja Wardach and Bożena Wasilewska that they could develop and play concerts. The band performed twice at the Music of Young Generation Festival in Jarocin in 1981 and 1983, as well as at a few other festivals until 1987, when the group made its final performance. Over the years blues has always been there in Suwalki but thanks to the Innovation Circle project Blues has now a firm place in the city's cultural calendar.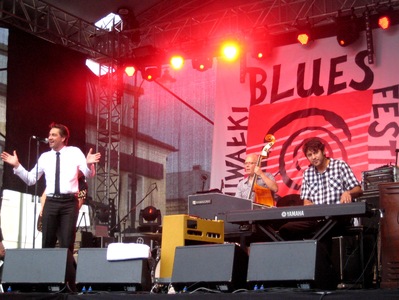 It was in March 2007 when the music festival "W kręgu bluesa" vivified the city. This two-day event was a part of the Innovative Circle project and brought artists from Norway, Lithuania and the USA as well as local musicians on Suwałki's stage. Exhibitions describing blues music in Lithuania and Norway were organized, as well as a display of the history of blues in Suwałki. After this event, at the Regional Culture and Art Centre, the band Blues Forever was formed and since November 2007, a new blues group, Fret Blues Band, has also begun to perform.
In July 2008, an amazing blues event took place in Suwałki – the final birth of Suwałki Blues Festival. Included in this festival were performers and artists from Lithuania, Latvia, Estonia, Norway, England, France, Germany, the USA and Poland. Two big stages, as well as two smaller ones, were built in the town centre. There were club concerts, acoustic concerts and night jam sessions. Apart from that, one could take part in workshops and meetings with the European blues community, as well as the presentations of blues publications and music equipment. The festival turned out to be a huge artistic and organizational success. Moreover, according to the questionnaire Blues Top 2008 from the quarterly magazine "Twój Blues," the Suwałki Blues Festival was the event of the year. It received more votes than Eric Clapton's concert in Gdynia and other blues festivals and events around Poland.
The good news for all those who can't make it to Suwalki this time: This is just the first of two Blues Festivals in the Innovation Circle Network area. Notodden celebrates its 25th Blues Festival from 2nd to 5th of August and the anniversary is a promising event presenting ZZTop, Paul Rodgers, Johnny Lang and Bernhoft as headliners: www.bluesfest.no
For more detailed information about the Suwalki Blues Festival please visit www.suwalkiblues.com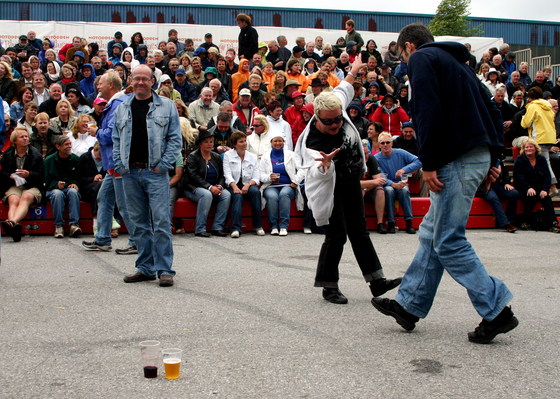 Pictures:
Buddy Guy © Harald Olsen - Notodden Blues Festival
Dancing people in Notodden
Suwalki Blues Festival