"This was the most fantastic day in my life", said the 90 years old enthusiast and glass collector Einar Ödman, when he got the key to open the brand new Glass House. A dream came true not only for Einar Ödman. Hundreds of people came to celebrate the opening of the new building in Limmared.
The building itself with the glass museum and a showroom for glass blowing activities, confrence rooms, exhibition hall and a café exceeded all expectations. Thanks to the new multi functional building the attractiveness for Limmared and Tranemo municipality has increased a lot, not only for locals but also for visitors. The Glass House is a meeting point as well as a new tourist attraction for the region. While the museum tells the story of the industrial history, the café will bring together people.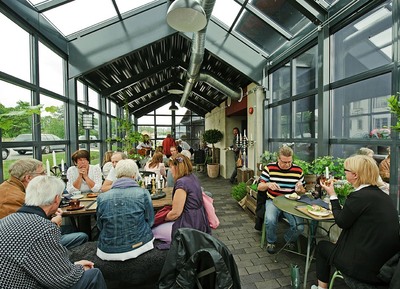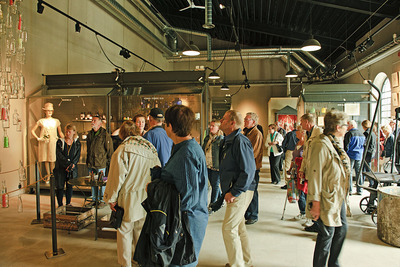 The building of the Glass House started in late September last year and thanks to lots of voluntary workers everything was done in time. It was even possible to go easy on the budget. The money saved will be used to build a skate board park, close to the Glass House. This project is the product of creative and engaged private persons who made most of the planning. Several local companies have participated in the planning and supported the idea. The project organisation has convinced politicians that the municipality should own the building but it will not take care of the activities. A new NGO has been initiated and many of the 600 members have promised to work for free.
No doubt, the Glas House is an impressive example of transforming the village of Limmared and Tranemo municipality to a more attractive rural place, a real Trans in Form concept.
Staffan Arvegård
Coordinator Trans in Form, Tranemo