All about education in Suwalki
Jelgava delegation on tour
At the end of June delegation from Jelgava Local Municipality visited Suwalki in Poland in order to study the education system in Poland and to learn from each other.
At the end of June delegation from Jelgava Local Municipality visited Suwalki in order to study education system in Poland. All participants used the get together to discuss different topics. One of the questions that were asked, was whether and how the content and working methods in education have changed in recent years after joining the EU? Participants also asked, what are the requirements for a teacher's further education when it comes to education, quality assessment or working time?
The extent to which teachers are independent in the implementation of the curriculum (choice of textbooks, etc.) and the compulsory examinations for pupils was another topic participants discussed as well as vacations, projects, the organization of interest education and the involvement of children with special needs in the education process. Not to forget the preschool – from which age compulsory, what are the requirements for Local governments to provide education for all or does the municipality somehow support families with children financially or in other ways?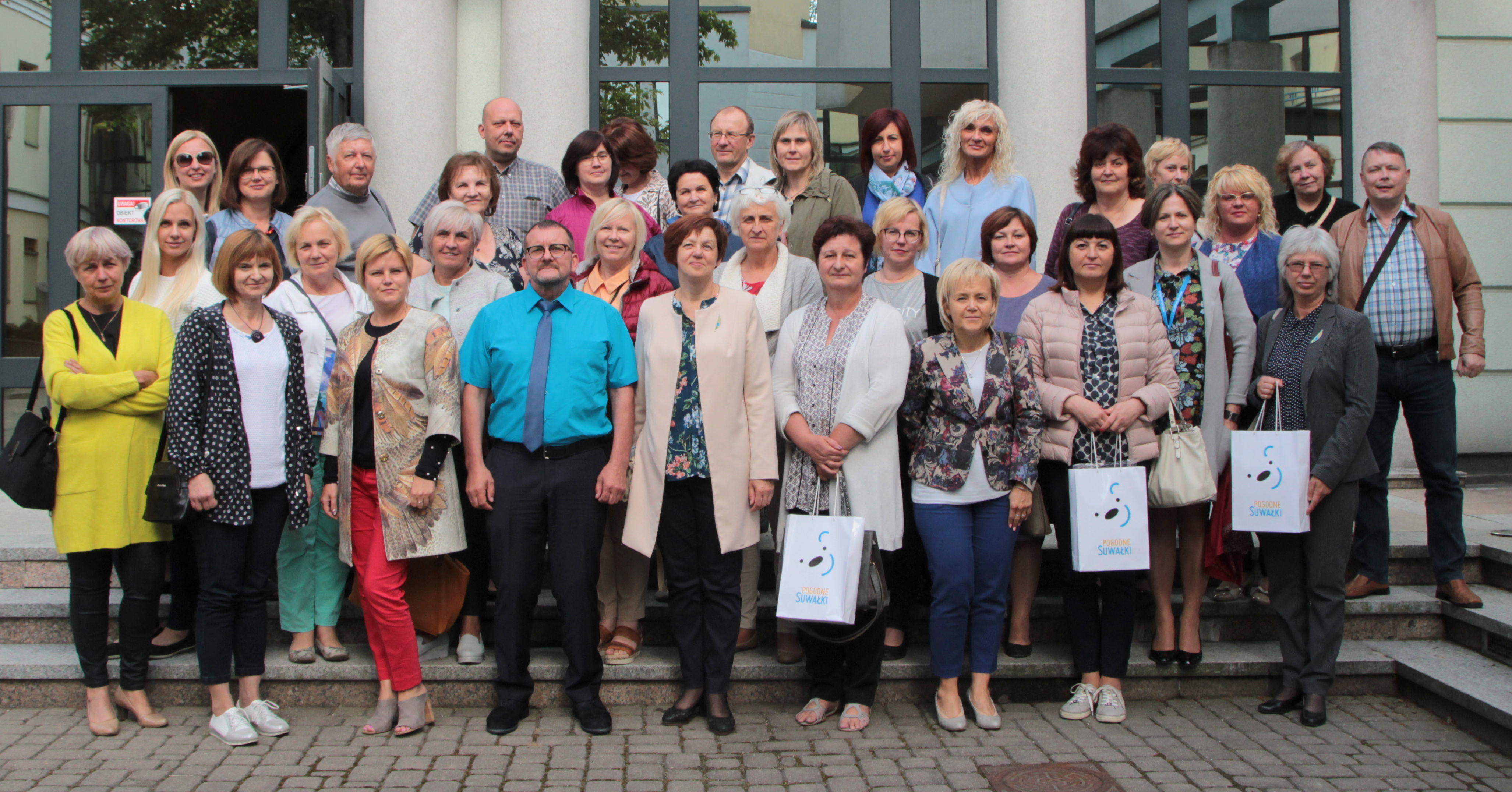 The delegation consisted of representatives from schools and preschool establishments as well as Education Board of Jelgava Local Municipality. Visitors were warmly welcomed by Ewa Beata Sidorek, Vice-President of the City of Suwalki, and representatives of the Education & Sports department, Schools and Kindergartens. During their stay, the group also visited the Kindergarten number two and Primary School number ten in Suwalki.
As always – special thanks goes to Ewelina Suchocka for the very warm welcome and perfectly organized agenda!