Within this project representatives from Cahul city, other district municipalities as well as NGOs visited Latvia from 5th to 9th of June in order to deepen knowledge about sustainable and democratic development of state and municipalities.
The first day of training was held in Riga where the participants visited the EU House, got acquainted with the work of EC Representation and the European Parliament Information centre and met representatives of The Latvian Platform for Development Cooperation (LAPAS) as well as a delegation of The Latvian Association of Local and Regional Governments (LALRG).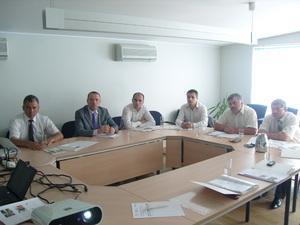 The program also included visits of the Parliament of Republic of Latvia (Saeima) and the Commission of European Affairs of Saeima. Each presentation turned into discussions where Moldovans were keen on getting information about the accession process of Latvia becoming a EU member (2004). They were also interested in current development issues for municipalities and NGOs in Latvia. Representatives of Moldova recognized valuable discussion with Kārlis Eņģelis, MP and Head of Parliamentary group for cooperation with Moldova. During this conversation they had the possibility to evaluate EU financial assistance to Moldova and highlight necessary improvements of this system.
Specialists of JLM acquainted the delegation from Cahul with principles of sustainable development planning, measures to encourage foreign and local investments in small cities, financial and budgeting issues at the national and local level, social services and social assistance system of Latvia, methods used to involve citizens in municipal work as well as civic involvement in decisional processes.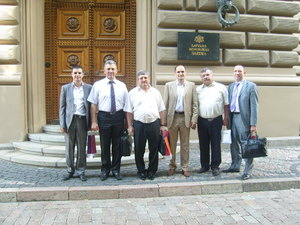 To gain insight in strengthening local identity and organizing cultural events, guests participated in the opening of two new symbols of JLM – the JLM sails and the Festival of JLM. Currently there are five sails installed in JLM marking the borders of the territory from north to south and west to east as well as its centre. The elaborated logo and slogan of JLM seeks for a common identity for the whole administrative unit – novads (established in 2009). It measures for strengthening feeling of belongingness for JLM. For example icons such as the coin of luck for each new born or scholarships for outstanding students coming from JLM. All that impressed representatives of Moldova and encouraged them to think about more valuable and successful development of their own municipalities. It is what specialists of JLM strive to give to Moldovans since 2009 when the EC Europe Aid project was approved – the first one supporting cooperation between both communities.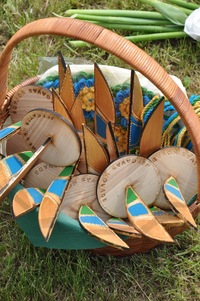 The goal of development cooperation is to provide assistance to poor and less developed countries by promoting their long-term social and economic human development, ensuring peace and security in the world. Recently Latvia from the receiving country has become the donor country and provides assistance to other countries, including Moldova, Georgia, and Ukraine.
The EU, alongside with its member states, is the world's biggest donor, providing about 60 percent of the aid volumes that are allocated to developing countries – it allocated 53 billion Euro for development cooperation in 2011. Since 2010 the Commissioner of Development Cooperation is Latvian Andris Piebalgs.
Information prepared by: Anita Škutāne, International project manager of Jelgava Local Municipality, phone: +371 63048446, e-pasts: anita.skutane@jelgavasnovads.lv