Tweet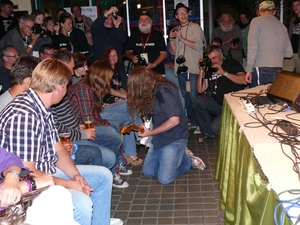 The beginnings of interests in blues in Suwałki reach back to the 1970's when young groups imitated bands from England. But the beginning of 1980's was the moment when the age of blues began in Suwałki. It was the moment when Browar Blues Band (Brewery Blues Band) appeared on blues stage. The group worked at Voivodeship Cultural Centre of that time. The musicians themselves say that owing to such people as Alicja Anuszkiewicz, Łucja Wardach and Bożena Wasilewska form Voivodeship Cultural Centre of Suwałki they had opportunities to develop and play concerts. The group took part in The Festival of Music of Young Generation in
J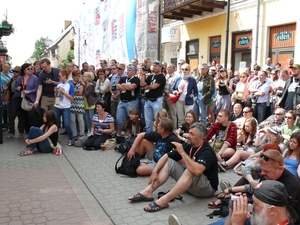 arocin in 1981 and in 1983 they also took part in some other events which were significant at that time including: Olsztyn Blues Nights or Autumn with Blues in Białystok.
Good reviews were followed by invitations for concerts and recording sessions for Polish Radio Channel 4 in Białystok. In 1983, the group with Janusz Jurgielewicz – a new vocalist and Andrzej Zduniuk – on guitar played in Jarocin once more. One of band's songs "Kociamber blues" was presented in a blues radio programme titled "A Whiter Shade of Blues". In 1984, the group played at "1st Olsztyn Blues Nights", they also gave concerts in Poznań and Warsaw. In the years 1985–1986, Zygmunt Szulc was band's drummer. BBB played with such bands as Dżem, Kasa Chorych, Ogrod Wyobraźni, Easy Rider and TSA. In 1987, the group was dissolved. ...

Please download the booklet below to read the full story.
Pictures: Impression of the 5th edition of Suwalki's Blues Festival © Suwalki Blues Festival