Where Europe's heart beats
ICN Board met to discuss futures tasks
Last week the board members of the Innovation Circle Network met in Riga to discuss the latest issues and brainstorm on new tasks. Besides collecting ideas for future projects the ICN board members decided that the scene for the next annual conference should be the place where Europe's heart beats.
The next annual conference of the Innovation Circle Network will take place in Brussels, Belgium in late November. This was six board member of the network agreed on during their latest meeting in Riga. The theme of the conference will be elaborated in the next weeks and published on this website. For sure, one of the topics will be the next Program Period 2014 – 2020 includign a closer look at the three priority groups.
To focus on youth and educational programs such as Erasmus, Youth in Action or Leonardo da Vinci is one common goal all participants agreed on. They also took into consideration to deal with the EU transport strategy. Besides that the annual conference will give an overall presentation about what is going on in Europe and offers time to network.
Besides planning the annual conference, ICN members also talked about future youth camps. It turned out that there are four potential venues on hand for the upcoming year, which means that the network might offer more than one possibility for young people to team up, learn and work together. It was generally agreed that the focus should be put on democratically issues.
The meeting ended in a fruitful discussion about the question: "How to go on?" in which board member Michael Noren shared his vision for the network: "In my dreams IC could be something like UBC – the Union of Baltic Cities for smaller towns and cities." Furthermore all approved that @brand and TiF were fantastic projects and that the idea of @brand (to establish a common branding strategy for the Baltic Sea Region based on ambient branding) should not be given up.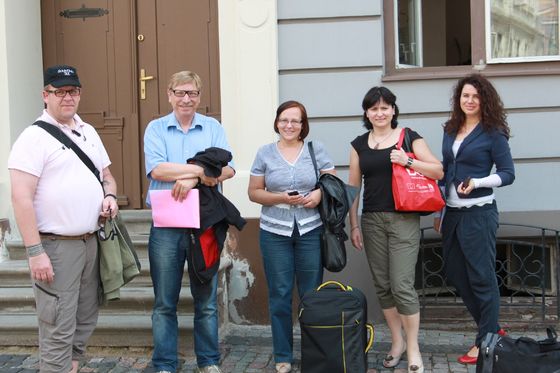 Oppdatert: 15. July 2012