Eco-Tourism and Environmental Issues
Eco Europe for future
Mudīte Priede, a Secretary General of the Latvian Association of Local and Regional Governments (LALRG) and Rita Merca, a President of ICN participated in the 4th conference "Eco Europe for future". The meeting took place from 12 to 16 of April in Formia (Italy) and was financed by the EU programm "Europe for Citizen 2007-2013".
The project is carried out by the Mountain Community of Iezer Muscel (Romania) in partnership with the LALRG, the RAM "Central Stara Planina" (Bulgaria), the Downpatrik Twinning Partnership (Northern Ireland) and the XVII Comunita Montana Monti Aurunci (Italy).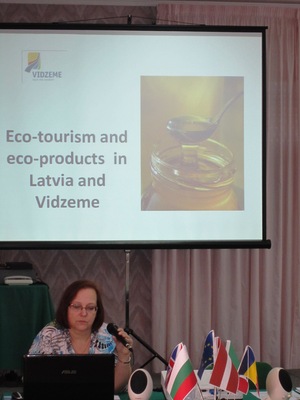 The participants exchanged their experience on eco-tourism and environmental issues, discussed the project activities and new ideas for possible joint projects. Rita Merca presented Eco-tourism experiences in Latvia, particularly in Vidzeme Region.
Latvia is among the few countries left in the world where natural ecosystems, largely untouched by man, still thrive in half of its territory. It is a haven for the tourist who seeks to experience a land where nature and tradition have coexisted in harmony from time immemorial (V. Pilats).
The importance of eco-tourism and organic farming in development of local economy was pointed out in all presentations. Partners were very much interested to establish closer contacts with Latvian tourism businesses in order to start cooperation in tourism business and develop new products commonly.
Thanks to the EU programm "Europe for Citizen 2007-2013" European Union citzens can better understand history, share best practise and create common European Union values.
Fotos:
Top: Visting roman Cistercian
Left: Rita Merca is presenting Latvian experience in Eco tourisms and Eco products.
Bottom: All partners at the conference in Formia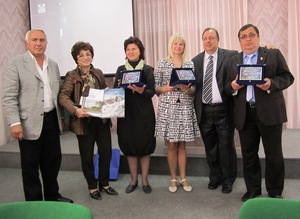 Oppdatert: 19. April 2011